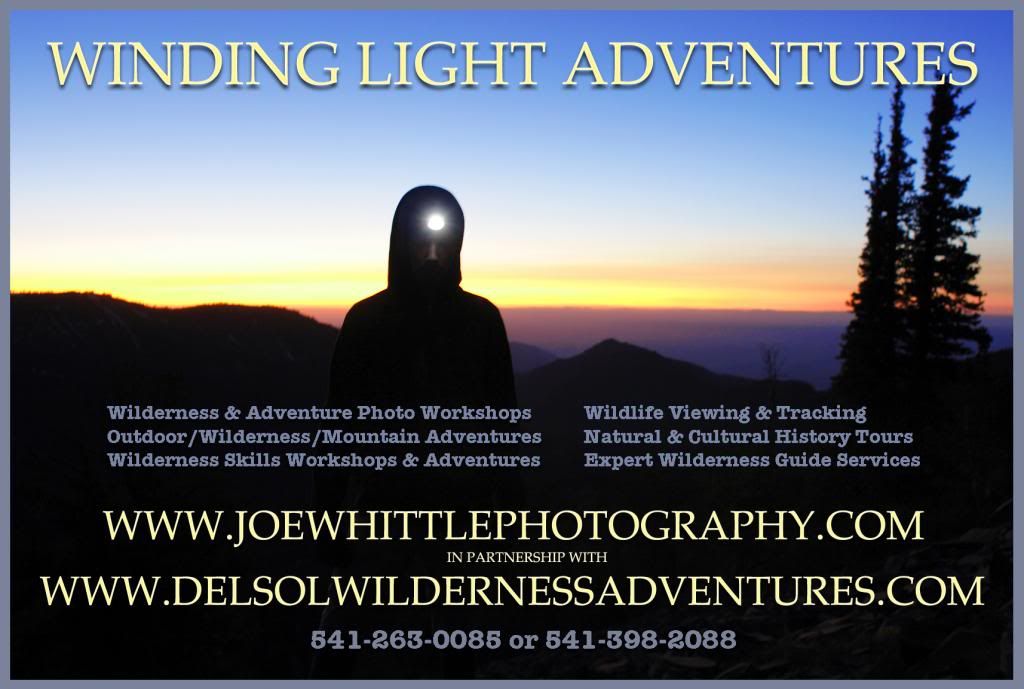 "
When I hired Joe to help me navigate the Wallowa backcountry, I didn't realize how much I was getting for my money. Not only did he know where to go, but he provided scientific and cultural information beyond my expectations. I not only learned about wildlife, native plants, wilderness survival, and tracking but also Native American history and culture. [Joe is a member of the Caddo and Delaware Tribes] When he guided me on a wildlife tracking trip, I never dreamed we would see a wolf and follow it through the snow on foot. It's hard to guarantee a sighting of wildlife, but he knew where to go, what to look for, and how to respond to the opportunities we found there. Joe and Jordan are consummate wilderness guides. Between Joe's knowledge of wildlife, wilderness, mountain trails, and native history and Jordan's experience with native plants, wild game, and horsemanship, this team is sure to please anyone looking for an outdoor adventure with knowledgeable, safe, and friendly guides."
-Marylynne Diggs, Professor of English, Clark College

Winding Light Adventures:
Guided Outdoor Adventures, Wilderness Skills
Workshops,
Natural & Cultural History Tours
Join us in one of the most unique and wild places on the North American continent for the adventure of a lifetime! We offer a variety of guided outdoor adventure options in some of the wildest places left in the lower 48 United States. With our trusty herd of wilderness pack horses we can accomodate folks of all skills and abilities; from a fully outfitted and catered wilderness experience, to a 'learn to hunt and gather wild foods yourself experience'. And everything in between. Call us today and we'll discuss what outdoor adventure is right for you.


GUIDED OUTDOOR/WILDERNESS/MOUNTAIN ADVENTURES
We are proud to offer Eastern Oregon's only comprehensive outdoor and adventure guide services! Working in partnership with other local guiding services, such as

Winding Waters River Expeditions

,

Wallowa Alpine Huts

, and

Del Sol Wilderness Adventures

, we are able to offer and promote the complete gamut of outdoor adventure experiences: from mountain climbing, backpacking, horseback riding/camping, and hiking expeditions in the range that contains more peaks over 9,000 feet (18) than any other mountain range in Oregon and half what the entire Cascade Range (spanning 3 states) contains; to whitewater rafting in the deepest canyon in North America; to fishing the mighty Snake River or a high mountain stream or lake in Oregon's largest wilderness area; to skiing in alpine backcountry in some of the best snow in the Pacific Northwest then staying in a warm wilderness yurt nourished by locally made craft brew. You name the outdoor adventure experience, and we can facilitate it happening in the Eagle Cap Wilderness/Wallowa Mountains, Hell's Canyon Wilderness, and the Wallowa-Whitman National Forest. Whether you want a completely guided and outfitted experience, (mountaineering expeditions containing class 5+ climbing conditions can be outfitted but not fully guided-class 4 climbing conditions will be guided for experienced mountain climbers only), or to simply have your gear packed in and a base camp set up for you, (with the option of additionally outfitted gear and a camp cook/tender on site), we can accommodate your backcountry and outdoor adventure needs whatever they may be, in some of wildest and most beautiful country left in the lower 48 United States.
WILDLIFE VIEWING AND TRACKING
Come with us to track, learn about, and if we're lucky perhaps even view, some of Eastern Oregon's wildest residents. From the more recently returned but once familiar faces such wolves, wolverines, and moose; to the more commonly found elk, deer, mountain goats, bighorn sheep, birds of all kinds, coyotes, bears, bobcats, or once in awhile even a cougar. To name just a few. (Wildlife tracking for us is not always about going out and just finding one specific animal, but more about taking a walk through our wild neighborhoods and seeing who's out and about and what they are up to on any given day. We prefer listening to what nature is telling us, rather than telling her what to do. In that way we find that perhaps what we are hoping for inside, and what nature is willing to offer, cross paths more frequently.) While we can never guarantee a sighting of any specific animal, what we can guarantee is that a trip out with one of our seasoned and experienced wildlife tracking guides will at the very least greatly increase your odds of encountering our wildest residents.


NATURAL AND CULTURAL HISTORY TOURS

How would you like to be given the key to the Pacific Northwest's best-kept natural and cultural secrets? To explore some of the wildest, most remote, beautiful, pristine, and rugged wilderness left in the lower 48 United States? Join us in Oregon's Eagle Cap Wilderness and Wallowa Mountains, or in Hell's Canyon, where the mighty Snake River flows through North America's deepest gorge. A region where the history of ancient people like Chief Joseph's tribe the Nimiipuu (Nez Perce) is written on the canyon walls in petroglyphs and red ocre pictographs. There are long-spanning histories and cultural traditions connected to this land, from over ten thousand years of Native American history, to the more recent stories of western men and women who settled in a new and wild country. The rich cultural history of the region is directly tied to the rich natural history of the land. Take a tour with one of our knowledgeable guides and learn all about the variety of people and nature that are part of this wild piece of the continent from past to present. Whether exploring the elements of human history found throughout the area, or delving deep into the seldom explored backcountry of the Pacific Northwest, far beyond trailheads and parking lots into some of the wildest country left in the lower 48, you are sure to leave here with a much broader understanding of what makes this place so special. You will see the Pacific Northwest that remains as beautiful, pristine, rugged, and unchanged as any landscape found on the continent. Discover the diverse natural history and culture that are connected to and thrive within it, and take home photographs and memories to grace your walls and warm your heart for a lifetime!


WILDERNESS SKILLS ("THRIVING NOT SURVIVING") WORKSHOPS & ADVENTURES


We don't like to use the term "survival" when it comes to wilderness. We prefer our own word for what we do: "thrival". Because we believe when understood and embraced in the proper way, the wild welcomes you to thrive within it, not just survive in it. In fact, another perspective might be that getting along in the "civilized world" is surviving, and living in and with the natural world is actually thriving. Perhaps taking a weekend or even a week-long trip to the wilderness is actually an escape TO reality, not from it? It's all about perspective. In these adventures we'll share with you our perspective on how to find a place in the wild that welcomes you rather than serves as your adversary; perspective that people and cultures like Joe Whittle's tribes the Delaware and the Caddo have embraced for time immemorial, or that his fellow guide Jordan Manley embraces when he lives off the land for months at a time in the wild country of the Pacific Northwest. We believe in man WITH wild, not "man vs. wild". What we'll share is what that means to us and how we practice it during our time with the outdoors. Like any subsistence or wildcrafting activity, the things we do on our various workshops or adventures depend upon the seasons. Whether it's digging delicious and nutritious "biscuit roots" in the grasslands and canyons in springtime; practicing fire and shelter building skills during thunderstorms or winter snow and wind; harvesting sweet yampah roots in the cool forests during summer; or, finding warm thermal drafts to sleep in during nights without shelter in the high mountain wilderness...the land and nature will determine how we most enjoyably and comfortably spend our time within it. Come along with us as we share what we've learned from our elders and ancestors, and from our years of living with this beautiful, wild land that is our American heritage.



Click Here To Contact Us And Book Your Adventure Now




(

Simply fill out the dates you prefer and the type of trip and we will check for availabilities.)




(CONTINUED BELOW)
Winding Light Adventures' guides Jordan Manley and Joe Whittle combine decades of professional experience, recreation, and subsistence in the great outdoors and wilderness of North America to offer our clients a once in a lifetime adventure in some of the most remote and wild places in the Pacific Northwest. Jordan brings his years working as a backcountry ski guide; aboriginal skills practitioner and instructor; hunting guide; horse trainer and wrangler; adventure sports participant; subsistence practitioner; and, wilderness wanderer from Oregon to Alaska, to the jungles of Bolivia. Joe brings his experience working as a wilderness ranger for the United States Forest Service patrolling Oregon's two largest wilderness areas the Eagle Cap Wilderness and Hell's Canyon; thirty years of backpacking, hiking, exploring, and mountaineering in the Wallowa Mountains and surrounding areas, (as well as other Western wildlands like the Sierras and the Cascades, or the Mojave Desert); 14 years as a professional nature photographer; and, a lifetime spent trying to learn, understand, and honor the connection and relationship with the natural world that his Native American ancestors and many other aboriginal and tribal people over the world have passed down through generations. Combining those experiences with their shared experiences adventuring and guiding together, time spent respectively working in the outdoor recreation industries, and their shared passion and respect for all things wild, Jordan and Joe make a great team to help you fulfill your outdoor adventure dreams in the Pacific Northwest.

WINDING LIGHT ADVENTURES AND DEL SOL WILDERNESS ADVENTURES IN THE MEDIA:

Eugene Register Guard
Oregon Business Magazine

Bend Bulletin
The Oregonian
RATES AND SERVICES LISTED BELOW

:
(Imagine yourself in any of these photos...)
GUIDE SERVICES, WORKSHOPS, AND ADVENTURES-RATES AND PACKAGES
SINGLE PERSON/SINGLE DAY EXCURSION OR WORKSHOP: $200 Per Day
Individual excursion and workshop locations and skills/information coverage can be tailored to fit the client's needs and priorities.
(This is the least cost efficient option for both the company, and the client. We encourage our clients to book with friends or family, and/or for multiple days-as our rates get cheaper with additional people and additional days due to overhead and initial costs of mounting a guided backcountry excursion.)
GROUP DISCOUNT: 10% PER PERSON WHEN BOOKING AT THE SAME TIME-UP TO TEN PEOPLE
10% of the initial day rate per person will be subtracted from the overall cost of a group booking together with more than one person. For instance, if the maximum number of ten people booked a workshop together, the tenth person would be free. In the case of multi-day trips, seasonal packages will also be offered during various times of year that are 6-10 person trips booked on a first come first serve basis. These trips offer group discount rates, but do not require booking with another person. Seasonal adventures will be announced on this website as they become available.
MULTI-DAY RATES:
TWO DAY EXCURSION- $190 Per Day
THREE DAY EXCURSION- $180 Per Day
FOUR DAY EXCURSION- $170 Per Day
FIVE DAY EXCURSION- $150 Per Day

The longer the workshop, tour, or expedition, the more advanced the skills coverage will become; and/or, the further and more remote the backcountry coverage will become. Depending on the clients' needs and priorities. Thorough client/guide discussions will take place at the time of booking to determine the best adventure for each group. We like to give our clients the ability to craft the experience most suited for them. Pre-scheduled seasonal trips will have set themes and instructional coverage however, which will be detailed as they are announced.

MULTI-DAY "DELUXE" AND "DROP" CAMPS/PACKING & OUTFITTING RATES & SERVICES

Our partnership with Del Sol Wilderness Adventures allows us to offer completely outfitted pack animal services or pack animal drop services within the Eagle Cap and Hell's Canyon Wilderness areas and Wallowa-Whitman National Forest. We can carry both you, and all of your gear, as well as provide your food and shelter and ammenities within a truly "rustic" yet comfortable camping atmosphere inside the wilderness area; or, we can simply pack your gear and camping supplies which you have provided to a pre-designated location and drop them off, and our guides will hike up with you and stay through the duration of your workshop or expedition. We have found that the use of pack animals to access remote and rarely trodden wilderness locations can be invaluable to facilitating a wide variety of backcountry experiences and activities. Whether one chooses to ride up and have their entire camp experience provided for them, or simply to use the animals to get their heavy base camp set up and begin any number of adventures and excursions. Packing rates and services are seperate from guiding rates and services however. For complete details on the services Del Sol Wilderness Adventures offers and further details about their deluxe camps, click here. Fees for pack and outfitting services as provided by Del Sol are as follows:

DELUXE CAMP- $225 Per Day
Provided by Del Sol Wilderness Adventures along with ride or walk services: horses, horse wrangler, food, fully stocked kitchen/dining tent (14x16), camp cook, & sleeping tents. Provided by you: a passion for photography and a sense of adventure. (A recommended personal supply list will be given at the time of booking. All meals are provided.)

HIKER DROP CAMP-
The most poplular service that Del Sol Wilderness Adventures provides is called the "Hiker Drop". This is where they basically act as a "taxi" service, getting you and your gear high into the Eagle Cap mountains or down into the Hell's Canyon Wilderness Area. Some people elect to hike in, while others choose to ride in on one of our trusty riding horses. The cost for this service is based on the number of animals it takes to get you and your gear to your camp. (*Each Pack Animal Can Carry 120 Pounds)
There is a $500.00 minimum pack service fee per trip (pack out is seperate from pack in), which includes the first 2 animals. Each additional animal is $100 after that.
Example Pricing Scenario:
A typical scenario for a group of four: The scenario is that the party will have 300 pounds of camping gear and that 2 of the 4 want to horseback ride into camp, while the other 2 hike in. However, on the pack out, all 4 wish to hike out.
The pricing would work out as follows...
PACK IN
3 Pack Animals and 2 Riding Animals
$500.00 Minimum charge for the first 2 animals
$300.00 for additional animals. (3 * $100.00)
Charge to PACK IN: $800.00
PACK OUT
3 Pack Animals and 0 Riding Animals
$500.00 Minimum charge for the first 2 animals
$100.00 for additional animals. (1 * $100.00)
Charge to PACK OUT: $600.00
TOTAL TRIP CHARGE: $1400.00

As with guiding fees, the most cost efficient way to book a "Drop Camp" is to book with friends and/or family and share costs for pack animals. Packing light and/or packing part of your gear yourself in these instances can also save money on usage of pack animals.

CALL US TODAY WITH ANY QUESTIONS AT 541-263-0085 (JOE WHITTLE PHOTOGRAPHY)
OR AT 541-398-2088 (DEL SOL WILDERNESS ADVENTURES)

Click Here To Contact Us And Book Your Adventure
(Simply fill out the dates you prefer and the type of trip and we will check for availabilities.)


For the stories behind many of these photos and more, visit the blog "Winding Light Adventures". To see these photos and more larger, visit the Adventure, Nature, and Photojournalism galleries on this website. More than anything else perhaps, the photos on this website should serve to ensure the experience and qualifications of our guides not to mention the quality of your experience here with us in the wilds of the Pacific Northwest.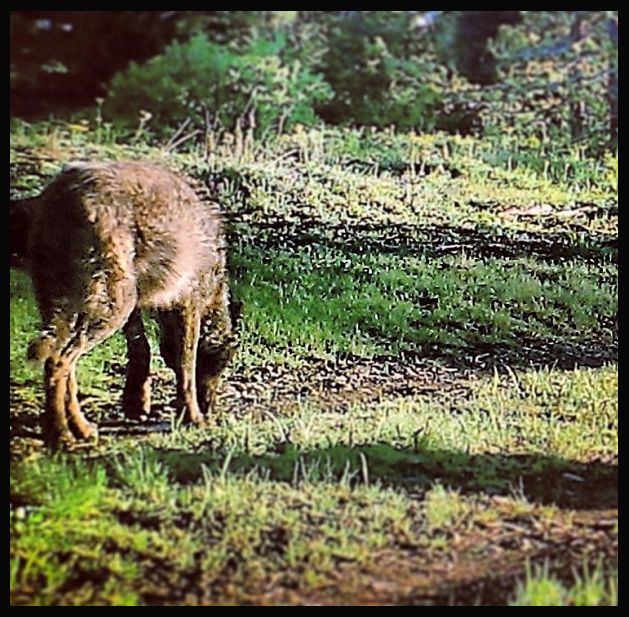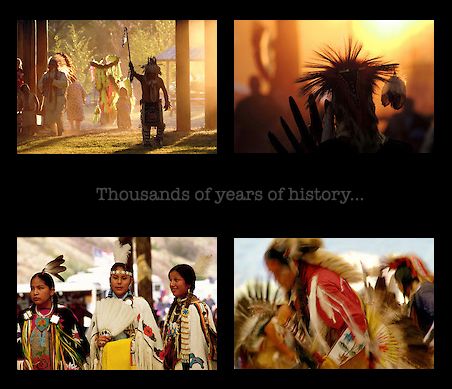 A VIEW FROM ONE OF THE WINDING LIGHT ADVENTURES BASECAMPS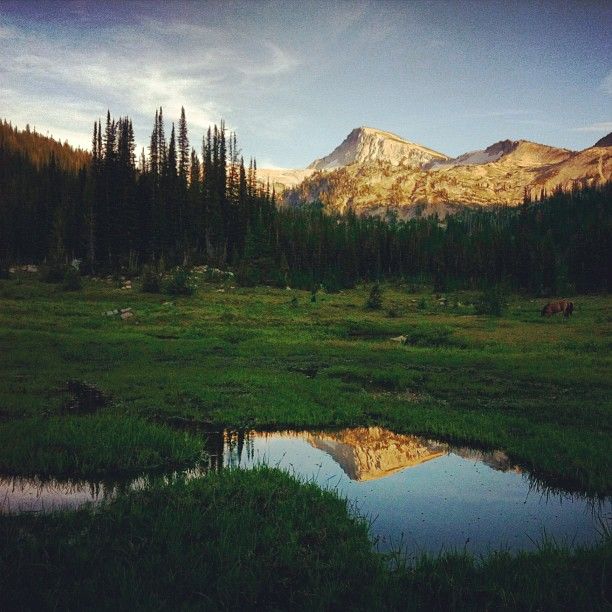 (Del Sol Wilderness Adventures-primary outfitter for these workshops and expeditions-operates under an outfitter/guide permit from the U.S. Forest Service for the Wallowa-Whitman National Forest, Eagle Cap Wilderness, and Hell's Canyon Wilderness. We are fully licensed, bonded, and insured.)